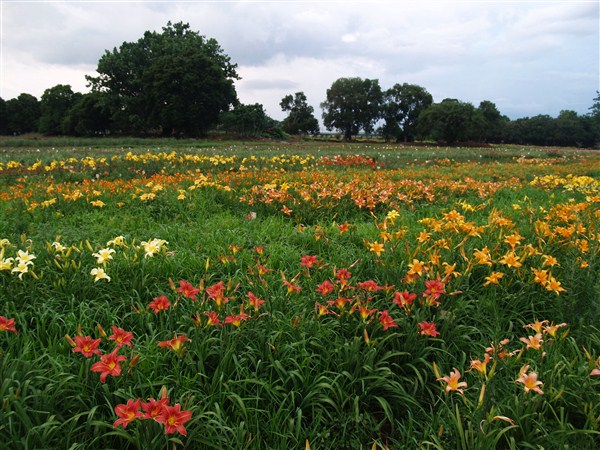 On request MOOIPLAAS can supply larger quantities Irises and Daylilies to the landscaping industry at reduced prices.
Irises and Daylilies are excellent companion plants in landscapes. Irises are spring flowering (some re-blooming in autumn) and daylilies are summer flowering. When planted together, the landscaped area has extended colour while the foliage of the non-flowering plant enhances and contrasts the flowering variety plant.
Both irises and daylilies have flamboyant blooms and vibrant colours in primary colours, pastels and colour combinations. Large swathes of a single colour make a profound statement. When planting irises and daylilies together in colour blocks, an area could have an alternating colour statement from one month to the next.
Irises and daylilies are water-wise and low-maintenance plants and perform well in cold areas. Both prefer full sun to semi-shade conditions.
These plants are perennials and have the same cycle of three to four year before they need to be lifted and transplanted.
MOOIPLAAS is situated at Plot 95, Main Road (M26), through ERASMIA, Centurion, Gauteng.  As we are strictly an online business visits are not allowed unless by prior arrangement.
Contact Wolf (082 4616102) Magda (084 9266333)
GPS lat: -25° 49′ 27.7392″ lon: 28° 4′ 36.3″